Enhancing hope & Moral Stability
Als Paten für ein Kind, können Sie nicht nur dem Kind, sondern auch einer Familie oder sogar einer ganzen Gemeinschaft Hoffnung und Freude bringen
Hier erfahren Sie mehr über unsere Aktivitäten. Sie können planen, an einigen Ereignisse teilzunehmen. Es ist eine großartige Gelegenheit.
Mission
Das Leben der bedürftigen Kinder, Jugendlichen und Frauen beeinflussen, indem wir Ihnen Hoffnung durch Jesus Christus bringen und sie mit praktischer Arbeit unterstützen.
Vision
Handle, diene und inspiriere mitfühlend und gib Hoffnung durch Christus.
Grundwerte
· Glaube an Christus
· Ehrlichkeit
· Gute Qualität
· Treue
Ziele
Bereitstellung einer förderlichen Lernumgebung für Schüler und Studenten.
Slumfamilien helfen, wirtschaftliche Unabhängigkeit zu erlangen.
Akademische Sponsoring-Programme
Angebote
Bibelklubs mit Kindern, Jugendlichen und Frauen.
Förderung von Schülern und Studenten der Grundschul- und Universitätsstufe.
Lebensmittel-, Bücher- und Kleiderspenden für ausgewählte Slum-Schulen.
Beratung und soziale Unterstützung für missbrauchte Mädchen und Studenten im Rahmen des Sponsoring-Programms.
Kapital bereitstellen für Kleinunternehmen
Vermittlung von unternehmerischen Fähigkeiten zur Selbstängigkeit.Gesundheitslehre, insbesondere HIV/AIDS plus Hygiene.
Verpflichtung
Förderung eines tieferen Verständnisses der Liebe Jesu für die verachteten und schwachen Mitgliedern der Gesellschaft. Verändere ein Leben, dann wird sich später die Gesellfschaft verändern.
Latest Videos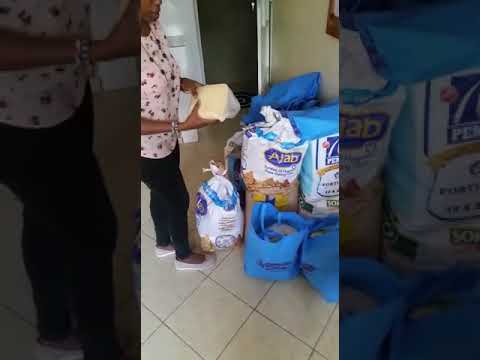 COVID-19 Food Distribution
Wednesday, October 10th, 2012 @ 1:42AM
To all our supporters, we are truly grateful for holding our hand in this noble project of distributing food to vulnerable families right here in Kenya. Our partners, TS-CARE Foundation, thank you so much for walking with us step-by-step in this journey.
May God bless you all abundantly!
.
School Construction in the Slums
Wednesday, October 10th, 2012 @ 1:41AM
Kailash Satyarthi rightly said, "Slavery is one of the worst forms of violence – as is the denial of education. Education is key to liberating children from slavery."
The children in the slums not only need temporary help, but help that will liberate them from poverty and sin. Yes, education is a big part of that liberation, and the gospel message proclaimed is the main part.
Sustainability of our projects is possible if these children go to school and eventually help the others who live in the slums.
Thank you for helping us build this school. Pray that we will be able to finish it good time and without any luck.
All About Us
Wednesday, October 10th, 2012 @ 1:40AM
Uwezo Uplift Foundation, a non-profit organization, not only deals with sponsoring children, it has other working areas aimed at helping people socially as well as spiritually. Sharing God's love and spreading the gospel is what drives us passionately.