Enhancing hope & Moral Stability
Mission
To impact the lives of the children, youths and women in need by providing hope through Jesus Christ and practical work.
Vision
Act, serve and inspire compassionately, giving hope through Christ.
Core Values
Faith in Christ
Integrity
Excellence
Faithfulness
Goals
To provide a conducive learning environment for pupils and students.
Help slum families attain economic independence
Academic sponsorship programs
Objectives
Bible clubs with children, youths and women.
Sponsoring pupils and students from elementary education and university levels.
Food, cloth and book donations to schools in target slums.
Counseling and social support to abused girls and students on the sponsorship program.
Provide capital for small scale business.
Teaching business skills for self-dependence.
Health-education especially HIV/AIDS plus sanitation.

Commitment
Promoting a deeper understanding of Jesus' love to despised and vulnerable members of the society. Changing one life, later will change the community.
Latest Videos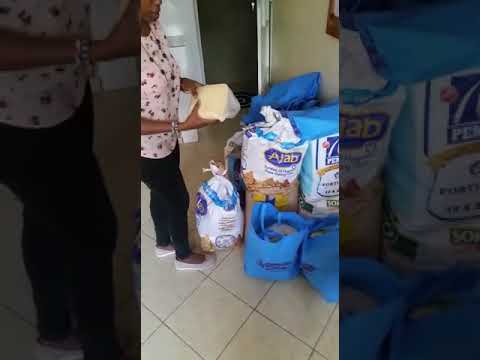 COVID-19 Food Distribution
Wednesday, October 10th, 2012 @ 1:42AM
To all our supporters, we are truly grateful for holding our hand in this noble project of distributing food to vulnerable families right here in Kenya. Our partners, TS-CARE Foundation, thank you so much for walking with us step-by-step in this journey.
May God bless you all abundantly!
.
School Construction in the Slums
Wednesday, October 10th, 2012 @ 1:41AM
Kailash Satyarthi rightly said, "Slavery is one of the worst forms of violence – as is the denial of education. Education is key to liberating children from slavery."
The children in the slums not only need temporary help, but help that will liberate them from poverty and sin. Yes, education is a big part of that liberation, and the gospel message proclaimed is the main part.
Sustainability of our projects is possible if these children go to school and eventually help the others who live in the slums.
Thank you for helping us build this school. Pray that we will be able to finish it good time and without any luck.
All About Us
Wednesday, October 10th, 2012 @ 1:40AM
Uwezo Uplift Foundation, a non-profit organization, not only deals with sponsoring children, it has other working areas aimed at helping people socially as well as spiritually. Sharing God's love and spreading the gospel is what drives us passionately.