Enhancing hope & Moral Stability
As a child sponsor, you can bring hope, joy, and life giving assistance to a child, family, and an entire community. Share the love, nuture a responsible and independent member of society.
Our partner TS care has done a lot in supporting our mission. For sure it is with love that will carry us into the future. We are ever so grateful.
We value our supporters for believing with us in our mission and the work we do.Your input, suggestions and feedback is greatly appreciated.
The Logo
Uwezo is a swahili word, meaning enable. We like to uplift vulnerable children and youth to attain their dreams through education. That is why the foundation is established.
Uwezo uplift foundation is a non profit organisation based in Nairobi / Kenya. UWEZO has been founded April 17th 2016.The predecessor of UWEZO was the DIGUNA slum ministry. UWEZO cooperates with TS Care.
Slogan
Helping one child, it means changing a life that will change others. Change needed in the world is through a child.
Hands
The hands show, that we are Gods hands on earth. With our hands we lift Jesus and lift others in need.
Feet
The feet show that we are Gods feet on earth.Our feet go to the poor to share the gospel.
Mission
To impact the lives of the children, youths and women in need by providing hope through Jesus Christ and practical work.
Vision
Act, serve and inspire compassionately, giving hope through Christ, fulfilling dreams, spiritually profoundly to the children.
Core Values
Faith in Christ
Integrity
Excellence
Faithfulness
Latest Videos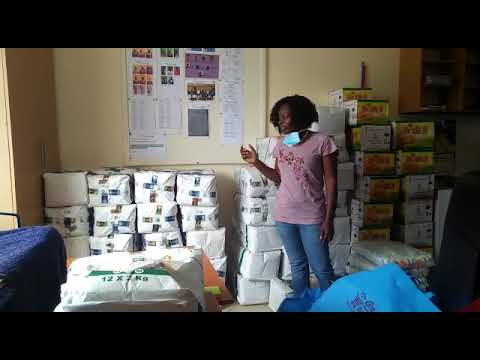 Food distribution amid Covid-19
Wednesday, October 10th, 2012 @ 1:42AM
Following shut downs and travel restrictions in Nairobi, families in the informal settlements also known as slums are finding hard to survive.
We are thankful that through your help we are able to distribute food to them.
School Construction in the Slums
Wednesday, October 10th, 2012 @ 1:41AM
Kailash Satyarthi rightly said, "Slavery is one of the worst forms of violence – as is the denial of education. Education is key to liberating children from slavery."
The children in the slums not only need temporary help, but help that will liberate them from poverty and sin. Yes, education is a big part of that liberation, and the gospel message proclaimed is the main part.
Sustainability of our projects is possible if these children go to school and eventually help the others who live in the slums.
Thank you for helping us build this school. Pray that we will be able to finish it good time and without any luck.
All About Us
Wednesday, October 10th, 2012 @ 1:40AM
Uwezo Uplift Foundation, a non-profit organization, not only deals with sponsoring children, it has other working areas aimed at helping people socially as well as spiritually. Sharing God's love and spreading the gospel is what drives us passionately.