Enhancing hope & Moral Stability
As a child sponsor, you can bring hope, joy, and life giving assistance to a child, family, and an entire community. Share the love, nuture a responsible and independent member of society.
We value you as our supporter! We are delighted to have you join us in the focus of helping change lives in the slums and other vulnerable communities in Kenya.It's a sense of urgency to make a change in a poor child before they grow up. Invest in a child and measure the impact long term.
Getting to know your god-child in a better way starts with just a visit. You get to see how your support is changing the life of your child and that of the ones around them (the society).
Mission
To impact the lives of the children, youths and women in need by providing hope through Jesus Christ and practical work.
Vision
Act, serve and inspire compassionately, giving hope through Christ.
Core Values
Faith in Christ
Integrity
Excellence
Faithfulness
Goal
Invest in a child and change the world
Objectives
Bible clubs with children, youths and women.
Sponsoring pupils and students from elementary education and university levels.
Food, cloth and book donations to schools in target slums.
Counseling and social support to abused girls and students on the sponsorship program.
Provide capital for small scale business.
Teaching business skills for self-dependence.
Health-education especially HIV/AIDS plus sanitation.

Commitment
Promoting a deeper understanding of Jesus' love to despised and vulnerable members of the society. Changing one life, later will change the community.
Latest Videos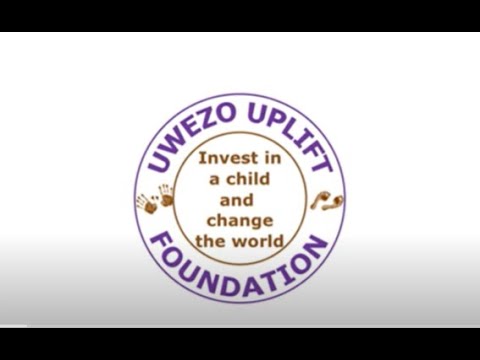 About our Projects
Wednesday, August 3rd, 2022 @ 2:54PM
As Uwezo Uplift Foundation we engage in mutual respect for the poor children and vulnerable people as we bring hope through Jesus Christ. Get to see our daily work in this clip.
Be sure to get more of our work from our social platforms.
Facebook @https://www.facebook.com/uwezoupliftfoundation
Instagram @https://www.instagram.com/uwezoupliftfoundation/